The temporary admission for exhibition (TAE)
Did you know that a private yacht can benefit from a complete tax relief when attending an exhibition ?
If you want to exhibit your yacht in a boat show, French customs allow you to follow a specific procedure when your yacht is privately owned.
A non-EU private vessel under temporary admission can benefit from a complete tax relief when the vessel's goal is to take part into an exhibition. In this case, you must request authorization from French customs and two declarations must be filed.
An importation declaration when the exhibition starts and another importation declaration or exportation declaration when the exhibition stops. In the first case (importation when the exhibition is finished) the vessel will be re-introduced into the 18 months temporary admission. In the other case (exportation when the exhibition is finished) the vessel will have the obligation to leave EU-waters.
An exportation declaration is always mandatory when the vessel decides to leave EU waters after an importation declaration for TAE has been filled out previously. There is also an obligation to touch a non-EU country to prove the exit of the EU.
Note that the authorization for exhibition suspends the TA period. Which means that if, after 6 months of temporary admission, you decide to participate to a 1-week boat show, when you will be re-imported under TA the delay won't start from 6 months and 1 week, but it will start from 6 months. The one week you attended at the boat show won't be considered to determine the 18 months delay under temporary admission.
No declaration is necessary when the owner of the boat lends her to the shipyard for promotion grounds. The same way, no declaration is required when the shipyard imports directly the boat possessed by the owner when the participation in the show is mentioned in a contract between the owner and the shipyard. However, an authorization from French customs remains mandatory in both cases.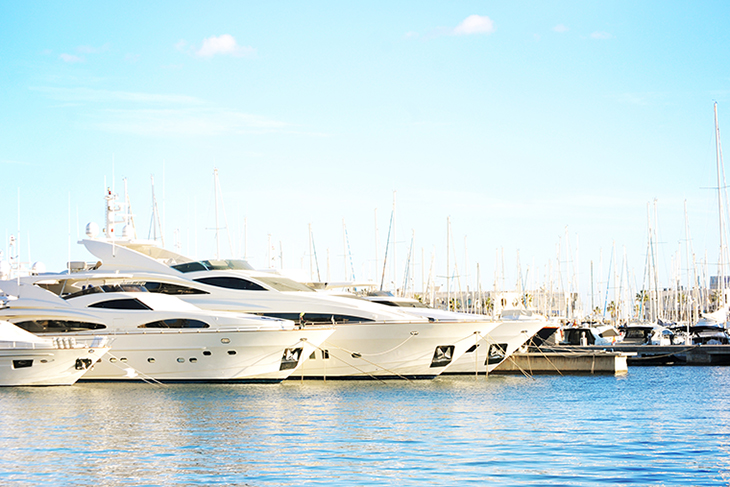 ---
Back to the list